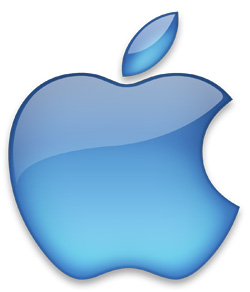 Last week, Apple's earnings report triggered a tremendous surge in its share price, pushing the stock up several percent to an all-time high of $365.
It performed well in after hours too, and Today, while the rest of the market sagged, Apple's stock surged again, this time climbing over 2 percent to $374.
Amazingly, the company's price to earnings ratio is still a surprisingly low 18. Its stock is nearing $400, and that number should easily be hit. Sooner rather than later, too, considering what Apple has up its sleeve for the next couple months: Mac OSX Lion, the next-gen iPhone, iOS 5, and many rumoured hardware upgrades like a new Macbook Air, Cinema Display, Mac Mini, Mac Pro, and Macbook.
To those who bought Apple 5 years ago, enjoy!