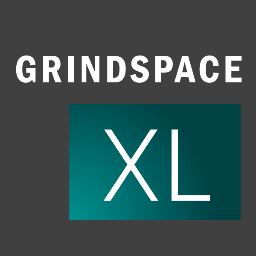 Launch Lab and Queen's University, in partnership with Invest Ottawa and the Ontario Centres of Excellence, announced this week they are currently accepting applications for their fall cohort of startups looking to accelerate their early-stage technology to the next level.
GrindSpaceXL is a 12-week, milestone-based program which combines a core curriculum and an individual business development plan to strengthen and position a company to launch its product, grow its markets and sales, and find funding.
"The curriculum is practical and designed to get participants customer-focused and investor-ready," says Michael Mann, CEO of Launch Lab.
The program is run by entrepreneurs for entrepreneurs and will be delivered weekly, commencing September 15, at Innovation Park at Queen's University in Kingston.
"This exciting venture will combine and leverage our strengths with those of our partners, expanding programs and services available to startups in the region and beyond, including those emerging from our own campus, " says Dr. Steven Liss, Vice-Principal of Research at Queen's University.
The program is open to "incorporated companies commercializing technology-based products or services that are headquartered and operating in Canada." The fall 2014 cohort will place an emphasis on youth-led startups, according to organizers. Priority will be given to companies with founders aged 18 to 29. . ach participating company which meets OCE's SmartStart Seed Fund eligibility criteria will also have the opportunity to qualify for up to $30,000 in matching funding.
"GrindSpaceXL is a strong program offering a level of expertise and knowledge that startups would be hard pressed to find elsewhere," says John Fielding, Regional Director at Ontario Centres of Excellence.
According to the organization, GrindSpaceXL participants will benefit from targeted entrepreneurship training using real-world examples and one-on-one mentorship from advisors who will help companies become sales-driven and investor-ready.
"Kingston is very fortunate to be able to offer a second cohort of entrepreneurs access to the successful GrindSpaceXL program," adds Jeff Garrah, Chief Executive Officer of the Kingston Economic Development Corporation. "It is another example of the innovative and supportive business environment that the city provides to companies ready to strengthen their sales and marketing."