How it Works
Each month, one lucky Daily Vibe newsletter subscriber will be randomly selected to win a prize package that includes ALL the products detailed below. You must be a subscriber and have entered the contest each month to be eligible for that month's prize. But you can seriously improve your chances by inviting others to subscribe as well. You can earn 5 additional entries for each invitation that becomes a new subscriber. See contest rules for complete details.
Sponsor our next giveaway
ecobee
ecobee4 Thermostat
The ecobee4 comes with a room sensor to help manage hot or cold spots. With smart sensors in your favourite rooms in your home, ecobee4 can read the temperature and detect occupancy. That's how it ensures comfort in the rooms that matter. And it comes with Amazon Alexa Voice Service built inside and can perform the many 'skills' that come with Alexa. All you have to do is ask.
More Info
ecobee
Room Sensors 2 Pack
Because most thermostats read the temperature in one place, this can make other rooms uncomfortable. ecobee thermostats can pair with room sensors to deliver the preferred temperature to the rooms that matter. That's how they help manage pesky hot or cold spots, and provide your family with whole home comfort.
More Info
Netflix
Free Netflix for a year
Netflix is the world's leading internet entertainment service with over 117 million members enjoying more than 140 million hours of viewing per day. This gift card grants you premium synchronized service on four devices in HD and UHD when available.
More Info
iRobot®
Roomba® 960
We think the luxury of a automonous vaccuum is highly underratted, especially this one which seamlessly navigates an entire level of your home, keeping track of its location and recharging as needed until the job is done. The iRobot Roomba® 960 vacuum uses 5X the air power for a deeper clean, which leaves a lot more time to take advantage of that Netflix subscription
More Info
Amazon
Echo Plus
Sometimes you just need to play a song, update your shopping list and order a pizza, all without getting up or using your phone. Amazon's Echo Plus can do that, connected to Alexa, the smartest virtual assistant going. It also acts as a smart home hub for all your devices, blending seamlessly with the connected world.
More Info
Ring
Video Doorbell Pro
Start building the smart home of your dreams with Ring, a smart camera that can give you a view into who's at the front door. It even sports a built-in speaker, so you can see, chat and hear anyone on your property.
More Info
ChefSteps
Joule
The Joule is a sous vide masterpiece, letting pros and novices alike heat water to the perfect temperature and cook just about anthing in an exact and delicious fashion. Warning: this product may lead to an increase in uninvited dinner guests.
More Info
Philips
Sleep and Wake-Up Light
Phillips knows there's nothing worse than an abrupt wakeup. The Wake-Up Light gradually fills a room with an artifical sunrise, helping the body adapt and rise feeling refreshed. With this, there may never be a wrong side of the bed again.
More Info
Tile
Tile Slim 4-Pack
Losing your things is so 2000s. Tile is a small, well, tile that can be placed on a car, bike, bag, phone, or anything, and it tracks that object so it never gets misplaced again. Small, compact and durable, this bluetooth tracker is a must-have for travellers and forgetters alike.
More Info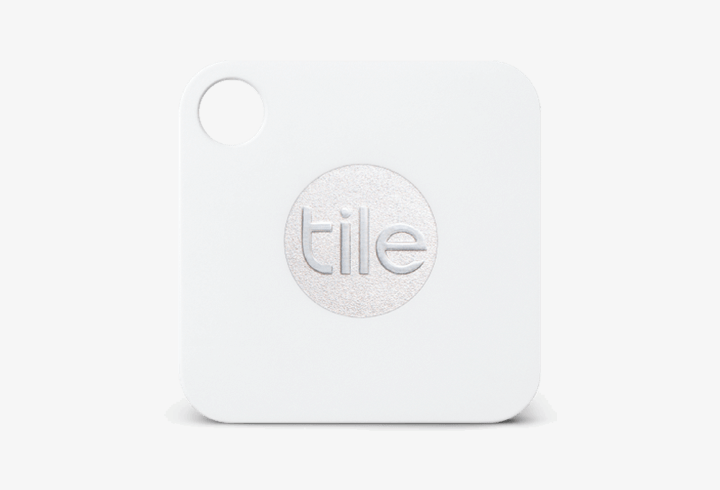 ZTE
Grand X View 2 tablet
Tablets have become a fixture in many homes, so why not have one of the best? ZTE's Grand X View 2 sports an 8" HD screen with a long-lasting battery and a 1.3GHz quad-core processor. Play games, browse through photos, finsih up work and more on this cutting-edge tablet.
More Info
Quantum
Quantum Coffee Pourover Kit
This Quantum Coffee giftpack will perk you right up. The included Chemex Ottomatic will have you saying "But first, coffee" before everything you do. As one of the best coffee brewing options in the world, Chemex combines beauty and science into a caffenated work of art. And why not some filters, a bag of great coffee, and a $100 Quantum Coffee giftcard to go along with it?
More Info
Sponsor Our Next Giveaway
If you are interested in featuring a product, please fill out the form and we'll reach out with more details.