Top brands and companies use Techvibes to find talent
Membership has its perks
Share your company's brand, story, and job opportunities with the millions of digital thought leaders who visit Techvibes each year.
Become a Member
Request Info
Create a branded Company Page
Each member has a customizable page with all of the key information a job applicant needs to know about your company.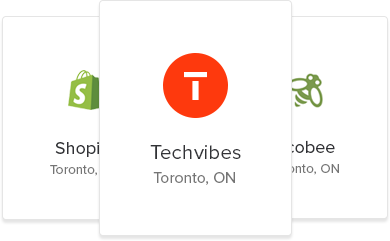 Post Jobs, change them any time
Our talent platform allows you to design compelling job posts, and swap them out at any time based on current hiring needs.
Ready to get started?
Want to speak to someone about a Techvibes membership package? Simply fill out our contact form and we will be in touch within 24 hours.